Shopping Cart
Your Cart is Empty
There was an error with PayPal
Click here to try again
Thank you for your business!
You should be receiving an order confirmation from Paypal shortly.
Exit Shopping Cart
| | |
| --- | --- |
| Posted on October 26, 2016 at 11:50 AM | |
I have just read a wonderful book, provided to me by one of my patients. It details many causes of dysautonomia. It has a patient side and a physician side which discusses the topics of each chapter in clear language from both a lay perspective and professional perspective. Wonderful resrouce to anyone who is struggling with chornic pain, "wonky" symptoms (my word...;) ) or anything that just seems to confound many practioners. Almost eveyr person who has had some type of chronic pain has some form of sensitization. I have experienced this myself with abdominal pain. There is hope though and we can begin to reverse aspects of this disorder. 
Take a look at the link below for more info. Of course we at Bluegrass Doctors of PT will always be resources to our patients on this topic. 
https://www.amazon.com/Dysautonomia-Project-Understanding-Autonomic-Physicians/dp/1938842243

| | |
| --- | --- |
| Posted on August 8, 2016 at 8:00 PM | |
If you have watched any of the Olympics as of late, the big buzz is Michael Phelps Circular bruises. Almost covered more intensly than the events themselves. He undergoes a procedure called Cupping. Cupping has been around for centuries. Used in various cultures around the world it is thought to improve blood flow (reducing stagnation), improve Chi, (energy) and liberate toxins from an area that is haing pain or dysfunction. There are many ways to utilize myofascial cups to aid in pain reduction and to improve tissue texture. We can lengthen fascia, and improve flexibility as well as reduce pain. The mechanisms that are truly happening are a bit ore enigmatic but are thought to involve actually causing a localized inflammatory response to allow a chronic injury to heal appropriately and thus pain can be alleviated. 
However, one does not have to come out looking like he/she had a hot date with an octopus to get benefit from this technque. At Bluegrass Doctors of PT we utilize cupping techniques that most often do NOT leave bruises. Unlike Dry Needling this technique is non invasive, completely safe with relatively no contraindications. It is a wonderful adjunctive therapy, to needling, Laser therapy, manipulation and exercises. It however, in my opinion is not a stand alone technique.
Follow us on Twitter, and Facebook. #OlympicCupping. 
| | |
| --- | --- |
| Posted on July 20, 2016 at 9:50 AM | |
Wearable Reduces ACL Injuries in Female Study Subjects
Published on July 11, 2016
http://www.dreamstime.com/royalty-free-stock-photo-uefa-female-soccer-championship-2009-italy-hungary-image10426435
Technology may offer a way to control the significantly higher occurrences of ACL injury among young women who play soccer. A new report shows that using a wearable neuromuscular (WNM) as part of a training protocol helped substantially reduce ACL injuries in recent testing.
According to the study, presented recently at the American Orthopaedic Society for Sports Medicine's (AOSSM) Annual Meeting in Colorado Springs, Colo, athletes who used the devices in combination with a regular training program showed functional improvements.
"Our study showed that training with a wearable neuromuscular (WNM) device improved postural control in athletes, without limiting performance," says Michael John Decker, PhD, from the University of Denver in Denver, in a media release from AOSSM. "Moreover, no athletes in the study experienced an ACL injury during training or over the course of the following season."
In the study involving 79 elite youth and collegiate female soccer players (ages 12 to 25), participants trained with a WNM device that applied bilateral, topical pressure to the medial quadriceps and hamstring muscles. The preseason training program with the device lasted 7 to 9 weeks, and consisted of strength and conditioning exercises and on-field team practices.
"Research has shown female soccer players have a three times greater risk of ACL injury compared to males, yet only a small portion of soccer coaches are currently utilizing ACL injury risk reduction programs," Decker states in the release. "We hope these devices offer coaches a practical means to overcome participation barriers, opening the door for more organizations and teams to implement similar programs."
[Source(s): American Orthopaedic Society for Sports Medicine, Science Daily]
| | |
| --- | --- |
| Posted on July 16, 2016 at 8:40 AM | |
In the past 10 years, computers and cellphones have become one of the most important factors in our lives, and one which has a tremendously negative impact on our muscles. Muscle tension may be one of the causes of sleep disturbance. Tension in the shoulders and neck can affect blood circulation to the muscles. This research uses a dry needling treatment to reduce muscle tension in order to determine if the strain in the head and shoulders can influence sleep duration. All 38 patients taking part in the testing suffered from tinnitus and have been experiencing disturbed sleep for at least one to five years. Even after undergoing drug therapy treatments and traditional acupuncture therapies, their sleep disturbances have not shown any improvement. After five to 10 dry needling treatments, 24 of the patients reported an improvement in their sleep duration. Five patients considered themselves to be completely recovered, while 12 patients experienced no improvement. This study investigated these pathogenic and therapeutic problems. The standard treatment for sleep disturbances is drug-based therapy; the results of most standard treatments are unfortunately negative. The result of this clinical research has demonstrated that: The possible cause of sleep disturbance for a lot of patients is the result of tensions in the neck and shoulder muscles. Blood circulation to those muscles is also influenced by the duration of sleep. Hypertonic neck and shoulder muscles are considered to impact sleeping patterns and lead to disturbed sleep. Poor posture, often adopted while speaking on the phone, is one of the main causes of hypertonic neck and shoulder muscle problems. The dry needling treatment specifically focuses on the release of muscle tension.
Check out the full article here! 
| | |
| --- | --- |
| Posted on July 13, 2016 at 8:35 AM | |
Can new devices match Heimlich to stop choking?
Published July 13, 2016
The Wall Street Journal
The Ache: Nearly 5,000 people a year die from choking in the U.S., according to the nonprofit National Safety Council.
The Claim: Two new easy-to-use devices work like plungers to suck out obstructions in the airway, providing another option if standard treatment—such as abdominal thrusts developed in 1974 by Henry Heimlich—fail to clear the airway, say the companies who sell them.
The Verdict: A recently published laboratory study showed the LifeVac, from LifeVac LLC of Springfield Gardens, N.Y., dislodged simulated obstructions. So far there haven't been any scientific publications detailing lives saved with the LifeVac or another device, from Dechoker LLC, of Salisbury, N.C.
More on this...
96-year-old Heimlich uses namesake maneuver on choking woman
Autistic NYC boy says 'SpongeBob' taught him Heimlich
The ubiquitous choking poster gets a makeover
Both the Dechoker, $89.95, and the LifeVac, $69.95, have a plastic mask that provides a seal over the mouth and nose while suction is provided. The Dechoker looks like a large syringe, while the LifeVac's plunger is shaped like a small accordion. In both devices, one-way valves allow air to only travel out of the mask and not into it, which avoids pushing the object deeper in, says LifeVac Chief Executive Arthur Lih.
| | |
| --- | --- |
| Posted on July 7, 2016 at 9:35 AM | |
Manipulation of Dysfunctional Spinal Joints Affects Sensorimotor Integration in the Prefrontal Cortex: A Brain Source Localization Study
LINK: 
http://www.hindawi.com/journals/np/2016/3704964/
Above is a title of a new article looking at what happens we apply joint manipulation in the spine, on the brain. Amazing. Again, this is yet another article that shows interventions that are applied to the spine and extremitieis affect our BRAIN. This in time could induce neuroplastic changes. Good stuff! 
| | |
| --- | --- |
| Posted on June 29, 2016 at 11:10 AM | |
Employee Satisfaction Linked to Wellness Programs
The prevalence of wellness programs in today's work environment was examined in the 2012 Aflac WorkForces Report, an online survey of more than 1,800 benefits decision-makers and more than 6,100 U.S. workers. The study included findings about the impact of wellness programs on employee satisfaction, well-being and productivity. Compared to workers who are not offered wellness programs, employees who are offered wellness programs and participate in them are more likely to have a higher level of job satisfaction, feel happier with their employer, and be more satisfied with their overall benefits.  
The bottom line is that companies can help increase employee satisfaction by focusing on the well-being of their workforce. For example, 28 percent of workers said they would feel more satisfied and more loyal to their employer if their company offered more options to improve their health and lifestyle. Workers also recognize the fact that they need to take an active role in workplace wellness. Thirty-five percent of employees were willing to change their lifestyle habits if it meant they could lower their health insurance premiums.
Financial Benefits of Implementing Wellness Programs
While companies certainly care about the well-being of their employees, benefits decision-makers admit that a primary reason their company maintains a wellness program is to help curb health care costs, and 59 percent of companies agree that wellness programs can help reduce these costs.
Despite the benefits of wellness program, nearly a quarter (22 percent) of companies do not offer them for their workforce due to the difficulty in quantifying the return-on-investment (ROI). However, a comprehensive analysis of 42 published studies of worksite health promotion programs showed that companies that implemented an effective wellness program realized significant cost reductions and financial gains, including:
· An average of 28 percent reduction in sick days
· An average of 26 percent reduction in health costs
· An average of 30 percent reduction in workers' compensation and disability management claims
· An average $5.93 to $1 savings-to-cost ratio.
The 2012 Aflac WorkForces Report found similar results. Nearly all (92 percent) of the companies with a wellness program in place agreed that these programs are effective, and 47 percent reported the programs are very or extremely effective. In addition, 44 percent of employers agree they are able to offer lower health insurance premiums as a result of their wellness program, and six in 10 (61 percent) agree they have a healthier workforce as a result of having a wellness program in place.
Recognizing the Role Financial Stress Plays in Overall Health
Creating a healthy workforce requires more than physical health. Financial security is another factor that influences overall wellness. Many American workers today are facing financial predicaments and high debt as a result of the current economy and a lack of education about financial principles. These situations can lead workers to enormous amounts of stress which in turn can lessen overall wellness.
For instance, only eight percent of workers strongly agree that their family will be financially prepared in the event of an unexpected emergency, while 51 percent are trying to reduce debt. Nearly six in 10 workers (58 percent) don't have a financial plan in place to handle the unexpected, and the same amount either don't consider health insurance a part of their financial plan or consider it a minor part. Clearly, many Americans are in a difficult financial position and that often means turning to their employer for help.
Workers facing debt and unstable financial situations reported their stress has caused occurrences of ulcers, digestive problems, migraines, anxiety and depression. Results even showed heart attacks occurred at rates between two and three times the national average for these overstressed workers.
As a result, employers are also feeling the effects of their employees' anxiety, beyond higher health care costs. One in five (20 percent) workers have experienced a health issue that has affected their ability to get their work done, which can result in higher productivity losses for companies. Additionally, nearly half of companies (43 percent) surveyed estimated their average productivity loss stemming from employees' concern over personal issues is between 11 and 30 percent, and productivity losses related to personal and family health problems cost U.S. employers $1,685 per employee, per year, or $225.8 billion annually.
These statistics show the negative impact companies face if their workers are not adequately protected by their current benefits coverage. Voluntary benefits options are beneficial because they allow businesses to add coverage options at no direct cost to their company and, at the same time, help protect workers.
By making voluntary plans available to workers, companies can help alleviate financial concern and help employees feel more protected in case of an unexpected health event. Workers have more positive feelings about their benefits options when they are offered or enrolled in voluntary plans. For instance, 70 percent of employees whose benefit packages include voluntary options feel that a comprehensive benefits package safeguards their health and wellness
| | |
| --- | --- |
| Posted on May 15, 2016 at 7:10 PM | |
Great post about our system in general. This is exactly why my employers are MY PATIENTS and I will continue to achieve greater results for THEM. 
Thanks to all my patients!!!!
Dr. B. 
Imagine going to your favorite restaurant. You are greeted at the door by the hostess, who seats you and takes your drink order. You order through your favorite waiter, Andrew, who recommends the special of the day: prime rib with a dinner salad and a chocolate torte for dessert. Soon after, the food is brought out and it is delicious! You have time to enjoy your food. You then receive the bill and pay for your meal, returning to your home satisfied, all your dining needs met. Let's say, for simplicity's sake, you paid $75 for this meal: $50 for the steak, $10 for the salad and $15 for the dessert.
A change then occurs in the restaurant industry. A new form of eating out has been adopted. Your favorite restaurant has now contracted with over 30 "different restaurant insurance companies."
Anticipating another pleasant dining experience, your return to the restaurant with your new "subscribers card." You pay your $5 "copay." You sit in the foyer of the restaurant. You wait an hour, even though you made reservations. A harried Andrew greets you and quickly takes your order after you briefly glance at the menu. The food arrives at your table. As you take your second bite, Andrew informs you that "your time is up" and the table is reserved for another party. You are escorted outside with your hastily boxed left-overs.
What has happened to the restaurant? Behind the scenes, the restaurant owner has learned some tough realities of the "new system." During the first month of taking insurance, the owner sends a form to the insurance company requesting payment for the $75 steak dinner: $50 for the steak, $10 for the salad and $15 for the torte. The contract with the insurance company already states that they will only pay $45 for the $50 steak, but the owner decides that the extra customers brought to the restaurant by contracting with this insurance company will more than off-set this small loss.
The first attempt at collecting the $75 dollars for the full meal is returned unpaid with the note that it was rejected due to a "coding error." The forms for payment from the insurance company require the owner to list the parts of the meal, not by name, but by the numerical codes. The owner had listed the salad by the wrong numerical code. No suggestions for the correct code are offered, so the restaurant owner purchases a series of books, at a cost of $500, to learn how to assign the correct code to the different parts of the meals. These books will need to be bought annually due to the constant changing of the code numbers. After 30 minutes of study, the owner realizes the dinner salad should be coded as a 723.13, not the723.1 the owner originally put on the form. The salad, it turns out, needed to have two digits after the decimal point, indicating that it was a dinner salad, and not a "main course" salad. The owner mails the corrected form.
In response to the second request for payment, the insurance company does not send a check, but a detailed questionnaire: Was garlic used in seasoning the steak? Was it necessary to use garlic for this particular recipe? Did the restaurant ask for permission to use garlic from the insurance company before serving the steak? Why was salt, a less expensive alternative, not used instead? The owner submits the answers, emphasizing that the garlic is part of a secret family recipe that made the restaurant famous.
The owner waits another week (it has now been 3 weeks since the dinner was served). The check arrives three and a half weeks after the meal was served. The check is for $20 and states that it is specifically for the steak. The check also comes with a letter stating that no billing of the patron may occur for the salad, but no other explanation is enclosed. No mention is made of the $15 dessert.
The now frustrated restaurant owner calls the provider service number listed in the contract. After five separate phone calls to five different numbers (The harried voice behind phone call number four explains that the insurance company has merged with another insurance company and the phone numbers had all changed last week, sorry for the inconvenience…), the owner gets to ask why, when the contract says the steak will be paid at $45, has the check only been written for $20? And what happened to the payment for the $10 salad and the $15 dessert?
As it turns out, this particular patron's insurance contract only pays $45 when the patron has reached their deductible, which this patron has not at this time. The remaining portion of payment for the steak must now be billed by the restaurant to the patron directly.
The $10 for the salad would have been paid if the patron had ordered it on a different day, but, per page 35 in the contract, because it was billed on the same day as the steak, it is considered to be part of the payment for the steak and no extra money can be collected from the patron or the insurance company.
The dessert, the owner learns, should have had a "modifier" number put with its particular billing code when billed with the steak and the salad.
Realizing that the insurance billing is quite a bit harder than anticipated, the restaurant owner hires a company, who is paid 5% of any money collected to specifically make sure these coding errors do not occur again and follow up on payment rejections. For an additional $99 per month, the billing company will "scrub" the forms submitted for payment to make sure specific clerical errors will not cause future delays in payment.
The owner now must lay off the hostess and the bus boy to pay the billing company, so these duties are now added to the waiter's other responsibilities.
In the meantime, the restaurant owner has also had the waiter take on the job of answering the phones due to the now high volume of phone calls from patrons questioning why they are receiving bills for meals they ate over two months ago, and why did their insurance company not pay for this portion of the meal? This extra work is now resulting in longer times patrons must wait to be seated, and grumblings from the waiters who "were not hired or trained to do this kind of work."
The owner now realizes that, although the dinner originally cost $75 to make, only $25 has been paid. The remaining $30 billed to the patron is now in its third mailing, with the first two requests for payment going unanswered by the patron. The restaurant owner realizes a collection agency must be employed in order to have any hope of receiving any portion of payment from the patron.
Each meal served now costs at least an additional $20 due to the added overhead of the billing company, coding books, and the collection agency. These added expenses have nothing to do with cooking food or providing any direct service to the restaurant's customers.
Service to the restaurant's patrons has been compromised with these changes as well. The owner has now over-extended the waiter, who was an excellent waiter, but is now taking on the roles of host, phone answering and table bussing.
In order to even meet the costs of providing fine dining, the restaurant owner now must seat twice as many patrons in the same amount of time.
What was once an outstanding business that focused on fine dining and customer service has now been turned into a business in the business of trying to get paid.
Alas, I wish this were a fictional tale, but it is not. The only fictional portion is that this is not your favorite restaurant, but your favorite doctor's office, which is responsible not for meeting your dining needs, but those of your health.
| | |
| --- | --- |
| Posted on March 25, 2016 at 7:30 PM | |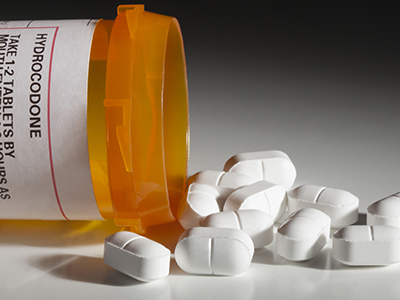 Physical Therapy vs Opioids: When to Choose Physical Therapy for Pain Management
According to the Centers for Disease Control and Prevention (CDC), sales of prescription opioids have quadrupled in the United States, even though "there has not been an overall change in the amount of pain that Americans report."
In response to a growing opioid epidemic, the CDC released opioid prescription guidelines in March 2016. The guidelines recognize that prescription opioids are appropriate in certain cases, including cancer treatment, palliative care, and end-of-life care, and also in certain acute care situations, if properly dosed.
But for other pain management, the CDC recommends nonopioid approaches including physical therapy.
Patients should choose physical therapy when ...
... Patients are concerned about the risks of opioid use.
"Given the substantial evidence gaps on opioids, uncertain benefits of long-term use, and potential for serious harms, patient education and discussion before starting opioid therapy are critical so that patient preferences and values can be understood and used to inform clinical decisions," the CDC states. Physical therapists can play a valuable role in the patient education process, including setting realistic expectations for recovery with or without opioids. As the CDC guidelines note, even in cases when evidence on the long-term benefits of nonopioid therapies is limited, "risks are much lower" with nonopioid treatment plans.
... Pain or function problems are related to low back pain, hip or knee osteoarthritis, or fibromyalgia.
The CDC cited "high-quality evidence" supporting exercise as part of a physical therapy treatment plan for those familiar conditions.
... Opioids are prescribed for pain.
Even in situations when opioids are prescribed, the CDC recommends that patients should receive "the lowest effective dosage," and opioids "should be combined" with nonopioid therapies, such as physical therapy.
... Pain lasts 90 days.
At this point, the pain is considered "chronic," and the risks for continued opioid use increase. An estimated 116 million Americans have chronic pain each year. The CDC guidelines note that nonopioid therapies are "preferred" for chronic pain and that "clinicians should consider opioid therapy only if expected benefits for both pain and function are anticipated to outweigh risks to the patient."
Before you agree to a prescription for opioids, consult with a physical therapist to discuss options for nonopioid treatment.
| | |
| --- | --- |
| Posted on January 28, 2016 at 10:05 AM | |
Common Misconceptions about Physical Therapy
You Can Choose! It is a common misconception that you have to go where your doctor refers you. In Kentucky you do not have to obtain a referral to see a Physical Therapist, but there are some insurance plans that require you to have such. However, you are still able to go to a facility of your choice. Bluegrass Doctors of Physical Therapy receives the majority of our patient referrals from Friends & Family spreading the word. Not all physicians refer based on where they think you will get the best care, there may be other reasons for why they send you to a certain clinic. Take the time to do your research. We have many local community physicians that refer to us as well our past & current patients. If we are not the best clinic to receive treatment from for your condition we will be sure to refer you to a specialty clinic that is. Now that's real care!
Hospitals cost you more! Often times physicians will refer a patient to a hospital or physician owned therapy practice. What they don't tell you is that this often cost the patient more. Hospitals and physician owned practices often have higher negotiated rates with insurance companies than private practices typical do, and that means the higher the rate the more you pay.
In-Network Providers are not always best! Most insurance companies require providers to drastically reduce their rates in order to join the insurance companies network or be considered an In-Network provider. Lowering fees means that the providers have to find creative ways to keep quality up but at the same time keep treatments affordable for the business which can be difficult. We currently have patients who have most major insurances but refuse to allow those insurance companies to dictate the care our patients receive. so if it will not financially allow us to provide our patients with the best care we can offer. Our patients getting well is our number one priority and we will do all we can to continue to offer that care while remaining affordable.
Don't Just Trust Your Body To Anyone, or Your Recovery!
Not all Providers are the same. In fact many professionals that are not even licensed in physical therapy say they offer physical therapy services. These providers usually will just offer exercises without even looking at what may be CAUSING your pain or condition. Physical Therapists are specialist in movement and the neuro-musculoskeletal system, meaning they are experts in how all of the components of your nerves, muscles and bones interact with each other and how they may cause dysfunction and pain. This is why it can be very disadvantageous to receive services from someone that does not specialize in physical therapy or from a physical therapist that does not specialize in your specific condition. With many surgical repairs there is a small window of opportunity for optimal recovery and if you are not receiving top notch care during that time frame it can negatively affect the recovery permanently. Some important questions to ask when choosing a therapist would be:
1.) What type of patients or cases do you see most?
2.) Am I going to receive one-on-one care?
3.) Are you familiar with my condition and symptoms?
Don't let your provider eat up your visits!
Depending on your rehabilitation needs some episodes will take just a few visits to recover while others will require an extended amount. However, there is typically a norm for how many visits it will take to recover. If you feel that you are not seeing much improvement it never hurts to obtain a second opinion. Often times, people wait until all of their yearly visits have been used up or they have utilized all of their funds before they realize the provider they were seeing may not have been the best provider for that particular case.
At Bluegrass Doctors of Physical Therapy our mission is to provide you with excellent care and fast results. We recognize everyone is different and that is why on your first visit we will perform a thorough evaluation with you to find out what is causing your specific issue and design an unique treatment plan based off of your specific needs and goals for your therapy. And as always treatment starts DAY ONE!
Kind Regards,
Dr Patrick Bray PT, DPT, NSCA-CPT, Cert-SMT, CMTPT, FAAOMPT, Adv CI
/